Quality has represented the basis of our business philosophy and actions for more than 20 years. Our main goal is to implement and further develop Quality as a strategy and management system in practice and science.
Our consulting and training approach is based on systems principles, social and technical competence as well as project management expertise. Practical relevance and a solid scientific background are our highest priorities. For us, the most important qualities are fairness, integrity, mutual trust, competence and global thinking.
Ennsfellner Consulting is led by Dr. Ilse Andrea Ennsfellner. Hans Erich Riedl supports the activities manifoldly with regard to consulting, marketing and administration.
As a team, we seek to continually develop our skills. A pool of independent experts from national and international collaborative partners enable us to transfer knowledge according to the client's needs. The regular exchange of experience with our clients and partners builds the framework for our services: Consultancy, Training, Business Mediation and Research.
Together with our clients we develop custom designed solutions to improve efficiency and productivity of products and services.
Among our clients are Austrian and international companies in the following industries: i.e. education, financial services, health care, information technology, pharmaceutical industry, public sector, social organizations, transportation.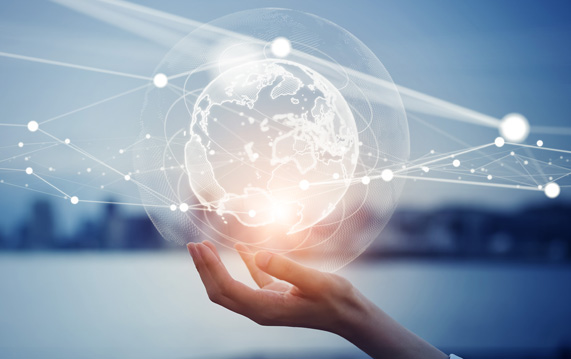 Ennsfellner Consulting Expertise
1.

Value Creation & Benefit
The consultants of Ennsfellner Consulting work mainly in the field of quality management, process management, project management, international relations management, consultancy knowledge, business mediation.
2.

Competence
Professional consulting demands subject expertise, the ability to shape social processes, and knowledge of appropriate methods. We guide you from conception to implementation.
Training and ongoing education in consulting and methodological competence are fundamental. Dr. Ilse Andrea Ennsfellner is Certified Management Consultant, a mark of excellence in process consulting, Certified Supervisory Expert, a quality standard for supervisory boards, Certified Business Trainer, qualified as Business Mediator and ICMCI Academic Fellow.
3.

Global Thinking & Integrity
Fairness determines our actions. Through conscientiousness and a responsible approach, we want to make the best possible contribution to value creation.
Dr. Ilse Andrea Ennsfellner is member and Speaker of proEthik AUSTRIA, a working group of the Professional Association of Management Consulting, Accounting and IT of the Austrian Federal Economic Chamber, who is particularly committed to the modern principles of ethical conduct as well as honest and fair business conduct. Ennsfellner Consulting has therefore committed to adhering to the Code of Conduct and Ethics of proEthik AUSTRIA.
4.

International standard
Project planning and project implementation is done according to well-established rules and based on the international standard ISO 20700 Guidelines for management consultancy services. Dr. Ilse Andrea Ennsfellner is accredited as Trainer ISO 20700:2017 Guidelines for management consultancy services by ICMCI.
5.

Long-Lasting Partnerships
We cooperate with qualified consulting firms, well-established training institutes and scientific organizations to create comprehensive knowledge for our clients.